Prior to forming Spirited Consulting, Don Simonini was a member of the New Jersey Attorney General's Office Division of Alcoholic Beverage Control Investigative Bureau. During his 11 years with the ABC, Don held the positions of line Investigator, Supervisor of Administrative Investigations, and Assistant Bureau Chief. Don has been involved in all aspects of alcohol industry investigations and litigations, both as a line investigator and supervisor.
Don Simonini started his career as a police officer in Maplewood and Toms River, New Jersey. In 1985, he took a position with the Attorney General's Office Criminal Division. Don's aptitude and prowess in investigations soon became known, and his investigative accomplishments earned him commendations from County Prosecutors and Attorneys General alike. Working as a line investigator and supervisor in the areas of Organized Crime, Major Fraud, Civil Forfeiture, Anti-Trust, Electronic Surveillance, and Internal Affairs, Don is as well-rounded and "hands-on" as they come. Prior to his retirement from the Division of Criminal Justice, Don held the position of Special Assistant to the Chief State Investigator and supervised 5 Sections under the Staff Services Bureau.
Don holds a bachelor's degree in accounting and a master's degree in education and is a certified public manager.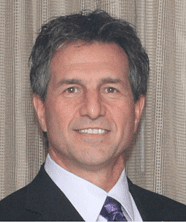 Member of the New Jersey Alcoholic Beverage Control Advisory Board
Member of the New Jersey Licensed Beverage Association
Approved Compliance Officer-New Jersey Division of Alcoholic Beverage Control
Certified Instructor - Techniques of Alcohol Management (TAM)
Member of the New Jersey Liquor Store Alliance
Certified Instructor - Techniques for Intervention Procedures (TIPS)